Camp Hox is back, this time on wheels and we're going global. All summer long, with a little help from our friends at Veuve Clicquot, we're taking you out on the road to explore California's wine country, Holland's rural scenery, postcard-pretty Normandy, and the UK's scenic south-east coast. Buckle up baby! This is gonna be fun.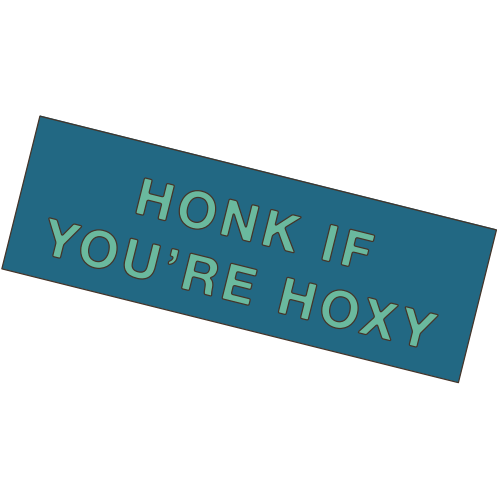 All mapped out
Want a trip to remember without any of the effort of actually planning it? We've got you. Whichever trip you choose, your campsites have been booked with a suggested itinerary, which you can either follow to a tee or use as a springboard for your own ideas. You'll finish your trip with a stay at The Hoxton for a final night of fun to cushion any incoming holiday blues.
Down with nature
Campfires, wild swims, BBQ dinners, Veuve Clicquot champagne under the stars, windows down and sea breeze in your hair. This is a summer adventure done The Hoxton way, all to enjoy with your nearest and dearest. You'll have Blank toiletries to use and keep, a private BBQ for dinners outdoors, Origin coffee and Minor Figures oat milk for lazy mornings in the van, snacks for the road, and a well-stocked fridge full of beers, wines and soft drinks.
Pick your trip
Our vans are available from 27th May through to 27th September, with fixed pick-up days that vary for each trip. Due to the exclusivity of each adventure, the length of stay cannot be changed. 
A valid driver's license is required, and T&Cs/insurance vary per city. More details can be found on our T&Cs page.
Amsterdam and up
Netherlands – From Amsterdam to Friesland, Drenthe & back
2 adults • €875 Tue-Sat • €975 Fri-Tue • Doggy Friendly
See the Netherlands like you've never seen it with oodles of old world charm and swim stops aplenty. 
La vie on road
France - Paris to Normandy and back
2 adults • €900 Mon-Fri • €975 Thu-Mon • Doggy Friendly
Head for scenic Normandy, in search of seaside sunsets, day hikes, village strolls and nights under the stars.
Win(e)d down the windows
California - LA to Paso Robles and back
2 adults • From $1,200 Mon-Thu • From $1,275 Fri-Mon
A coastal ride from Los Angeles up to Paso Robles for wine lovers and ocean seekers.
Roll on rolling hills
UK - London to East Sussex and back
2 adults • £795 Mon-Fri • £895 Thu-Mon
Cruise through East Sussex and the Kent Riviera, soaking up the scenic countryside and seaside stops in this understated corner of the UK.
FAQs
What is the cancellation policy?
How many people can stay in the van?
What facilities are included?
How clean/safe are the vans?